Showcase Ireland trade show feedback
Posted on March 4th, 2016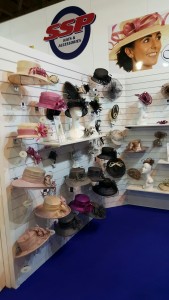 It's been over a month since we got back from Showcase Ireland but it was a great show for us and is still fresh in our minds. We would like to take this opportunity to thank those that came to see us and showcase some interesting trends that the show brought up.
Firstly the most popular hats for this show were our exceptional patchwork flat caps like H27 and A14 which remain a great mix of style and comfort. We have plenty of Flat caps currently in stock but with them being well sought after it would be a good idea to get your orders in quickly to avoid disappointment.
Understandably with the summer season approaching our sun hats gathered great interest. H88 and A357 in particular got great feedback with large orders placed for these. Sun hats from our children's collection also made a strong impression. New arrivals like C147 and B91 would be perfect for holidaying or just general wear in the coming summer months.
Accessories were also a popular choice among the customers who saw us. Practical ponchos like PON1 and the children's CP2 were big sellers to provide a great waterproof option from that inevitable summer rain we all dread. Our final trend was our lightweight scarves from classics to the most recent arrivals such as LS142 and LS147.
Posted in Trade Shows | Comments Off on Showcase Ireland trade show feedback